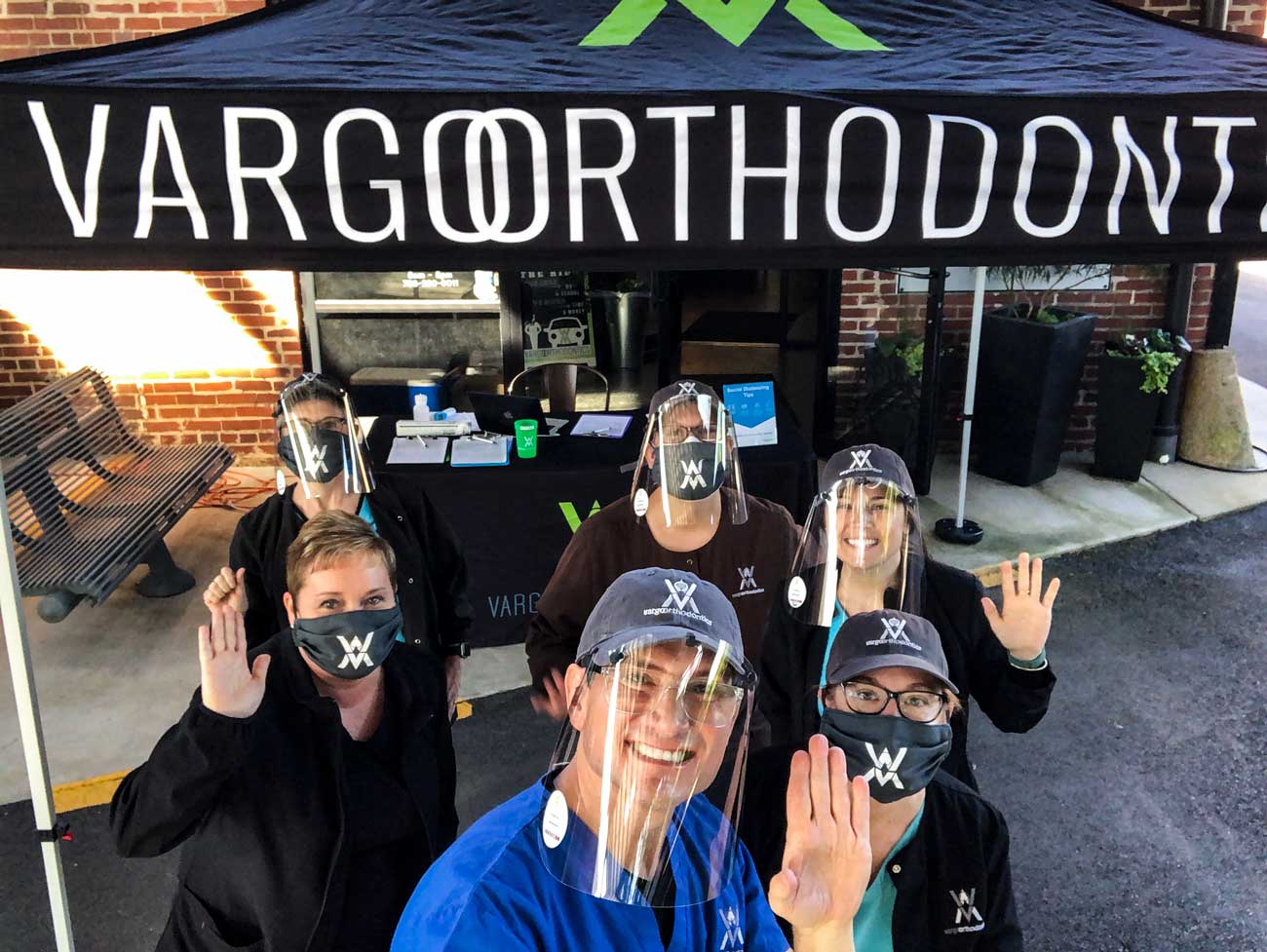 I hope wherever you are – whether at home with loved ones or on the front lines of the Pandemic, that you are staying healthy and safe. We want to thank you for your patience & understanding with our VO Family! Your flexibility is greatly appreciated as we have defined our new standards of clean and protocols to keep everyone safe! What to expect when you visit with our new measures to protect your family will result in a different VO experience.
✅ All Hepa Filtration
✅ Air Purification
✅ Front entrance Wellness Screening Checks for you and our team
✅ Virtual Smile Analysis for remote appointments
✅ Regularly Scheduled Cleaning throughout the day
✅ Many Many More….
We are excited to see that our country is getting back to a more normal way of life. According to the CDC guidelines and The Georgia Department of Public Health:
If you are fully vaccinated: 
(https://www.cdc.gov/coronavirus/2019-ncov/vaccines/fully-vaccinated.html#vaccinated)
You can resume activities that you did prior to the pandemic.
Fully vaccinated people can resume activities without wearing a mask or physically distancing, except where required by federal, state, local, tribal, or territorial laws, rules, and regulations, including local business and workplace guidance.
If you haven't been vaccinated yet, find a vaccine:
(https://www.cdc.gov/coronavirus/2019-ncov/vaccines/How-Do-I-Get-a-COVID-19-Vaccine.html)
We care about the safety of our patients, as well as our staff, and we may request that if you are a parent of a patient, to please remain in your car if our reception area is crowded.
We are welcoming new patients to the practice for orthodontic intervention, dental alignment, smile enhancement and bite correction with both alignment therapy & braces for young, children, teenagers and adults. We will continue the utmost quality of care and results that you have become accustomed to with our practice.So, please contact our office at 706-290-0011, or click the "Schedule Consultation" button to request an appointment. We can't wait to see you!
Dr. Vargo
Patient Forms
Please take a minute to fill out our Secure Online Patient Information Form and other forms before your first appointment:
If you're unable to open PDF files, you can get Adobe Reader® for free.